Austin Peralta (October 25, 1990 – November 21, 2012)
As we give thanks today, we must also mourn the loss of a very special member of our community. The incredibly talented pianist, composer, and artist Austin Peralta passed away yesterday (11/21/12).
Austin Peralta was born on October 25th, 1990 to his mother and father, famed skateboarder and filmmaker Stacey Peralta. Beginning on the piano at the young age of 6, Peralta developed over the years into a virtuosic pianist and composer. By 15 Austin was already performing with his own band at the Tokyo Jazz Festival as well as with musicians such as Chick Corea, Omar Hakim, Jon Patitucci, and Hiromi Uehara among many others.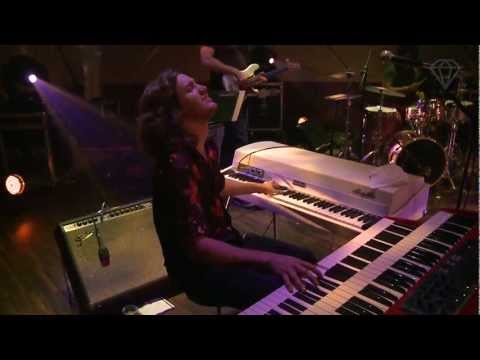 By 2006 with the release of Maiden Voyage, Peralta boasted an incredible record featuring Ron Carter on bass and Billy Kilson on drums. He went on to record two more amazing records that showcased his immense talent, the last of which brought him into the Brainfeeder family where he continued to make his mark performing with Thundercat, Flying Lotus, and others. He is missed and will be remembered as a wonderful person and an unquestionably remarkable artist. The outpour of condolences continue to pour in from the music community:
Flying Lotus: "it kills me to type that we lost a member of our family, Austin Peralta. I don't really have the right words right now."
José James: "Rest in Power Austin Peralta. My thoughts + prayers are with your family + community today."
Taylor McFerrin: "Austin Peralta, Thank you for your amazing Spirit…I will continue to be inspired by you! Rest in Peace"
BBNG: "Rest In Peace Austin Peralta, one of the most talented and inspiring musicians in the universe"
Flea: "Austin peralta was a transcendent musician, the kind of kid that made the future of music look bright. Thankful he existed. He broke through"
Gilles Peterson: "I really can't believe he's gone – such a tragic loss Austin Peralta RIP"
Robert Glasper: "RIP Austin Peralta..gifted young pianist gone to soon..glad I got to meet him last month..great dude..praying for his family.."
Ras G: "I put this blunt in the air for Austin Peralta… #damnson"
Warp Records: "Our thoughts are with all friends and family. Thank you Austin"
LA Times: Austin Peralta, jazz pianist and Flying Lotus collaborator, dead at 22
Words by Eric Sandler